Sri Gurubhyo Namaha



Yamini Saripalli is a disciple of the late gurus Dr.Vempati Chinna Satyam and his son, Sri Vempati Ravi Shankar. Yamini trained for over two decades under her gurus and the esteemed faculty at the Kuchipudi Art Academy - Chennai. She has also received additional mentoring from Smt.Vanaja Ayyalaraju and Smt.Kalpana Jayanthi, both senior disciples of Dr.Vempati. Yamini has performed with Dr. Vempati's troupe throughout the United States and India.

As a solo artist, Yamini has performed at various esteemed venues throughout the United States, India, Mexico, Canada and the United Kingdom in addition to performing in the Chennai Dance and Music Season for many years.

Yamini received training in Carnatic vocal music under the late guru Sri Bhagavatula Seetharama Sarma, Kalapeetham, Chennai, India.

Yamini passionately and relentlessly pursues excellence and the highest of standards in her art form.



ABOUT THE GURUS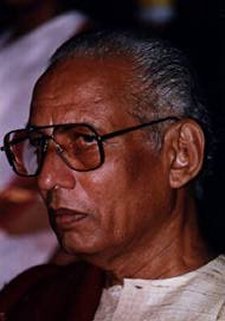 Dr.Vempati Chinna Satyam is a name synonymous with Kuchipudi. He was born in 1929 into a traditional family of dancers in the village of Kuchipudi, Andhra Pradesh, India and received his training under gurus Sri Vedantam Lakshmi Narayana Sastry and Sri Tadepalli Perrayya Sastry. At a very young age, Dr. Vempati had a strong conviction to spread this art form throughout the world and moved to Madras at the age of 18. He underwent further advanced training under his cousin, Vempati Pedda Satyam who was a well-established dance director in the film world.

With the single minded goal of establishing Kuchipudi as a recognized, purely classical art form, Dr.Vempati Chinna Satyam started the Kuchipudi Art Academy at Madras in 1963. Being well versed in the Natya Sastra, Dr.Vempati revolutionized the Kuchipudi art form by refining movements he considered rustic as well as establishing a structured syllabus for students to learn the art form. He rid dance dramas of long spoken dialogues and instead added pure dance sequences and songs. Dr. Vempati made these innovative changes without compromising on the classicism of the art form. In addition, he added immensely to the solo repertoire (approx. 180 Solo items ) and dance drama (approx. 15 dance dramas) repertoire of Kuchipudi. Some of his most famous dance dramas include Padmavati Srinivasa Kalyanam, Menaka Viswamitra, Chandalika, Rukmini Kalyanam, Hara Vilasam, Ramayana and Ardha Nareeswara. Dr.Vempati's choreography embodies both the grace and vigour of Kuchipudi along with the magical dramatic element. The subtle nuances of Kuchipudi and keen aesthetic sense in Dr.Vempati's brilliant works have captivated multicultural audiences throughout the world.

As a guru, Dr.Vempati trained thousands of students. Highly revered by his students, he is well known for his giving nature as well as insistence on perfection and dedication. Dr.Vempati conducted numerous workshops and lecture demonstrations throughout the world including the USA, South America, Trinidad, Australia, Russia, Kuwait, Canada, and France.

Some of Dr.Vempati's awards within India include: Padmabhushan from the Government of India ; Honorary doctorate from Sri Venkateswara University and Andhra University ; National Award from Central Sangeet Naatak Akademi, New Delhi ; Shanmukhananda Sangeetha Shiromani award ; T.T.K. Memorial Award by Music Academy ; Asthana Natyacharya of Tirumala Tirupati Devasthanam. He has received numerous accolades abroad as well.

Known for his simple, humble nature, Dr.Vempati selflessly dedicated his life to the Kuchipudi art and always advocated, "art for the sake of art and never for commercial gain." He was an unparalleled visionary in the field of dance who revolutionized the art form through refining the style, bringing it international recognition and creating his magical, scintillating choreographic works.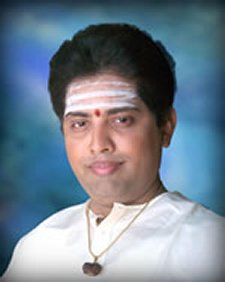 Sri Vempati Ravi Shankar hailed from a family of prestigious artists and was the younger son of the Kuchipudi legend, guru Dr.Vempati Chinna Satyam, and Smt. Vempati Swarajyalakshmi. Sri Ravi Shankar began learning Kuchipudi at the tender age of 7 under Smt.Bala, a senior disciple of Dr.Vempati. After 10 years of intense, rigorous training under Smt.Bala and Dr.Vempati, Ravi came to the stage as a performer in his own right.

Throughout the years, Sri Vempati Ravi Shankar imbibed the nuances and intricacies of Kuchipudi through his father. He was a versatile artist and has performed numerous leading characters in his father's productions. As a solo artist, Ravi performed at many prestigious festivals and venues including the Avignon Festival in France, the Netherlands World Theatre festival, the Russian Indian Dance Festival in the former USSR, the Khajuraho festival in Madhya Pradesh, the Konark festival in Orissa, the Chand festival in Bhopal, and the Kuchipudi Mahostav in Mumbai.

Ravi was also a well-known and respected guru in India and abroad. He started teaching at his father's school, Kuchipudi Art Academy - Chennai, in 1991. Ravi also conducted numerous workshops in the USA as well as Europe.

With his first own dance piece produced at the age of 12, Ravi has many choreographies to his credit. He composed over 85 solo items, 2 major dance dramas, and 3 thematic dance productions.

Ravi was also an accomplished musician, the disciple of the Carnatic vocal music legend, Dr.M.Balamurali Krishna. He set and tuned numerous keerthanas, javalis and thillanas and also often wrote his own lyrics.

Sri Vempati Ravi Shankar was a multifaceted, perhaps unparalleled artist. He was best known as a dedicated teacher, captivating performer, and innovative choreographer.